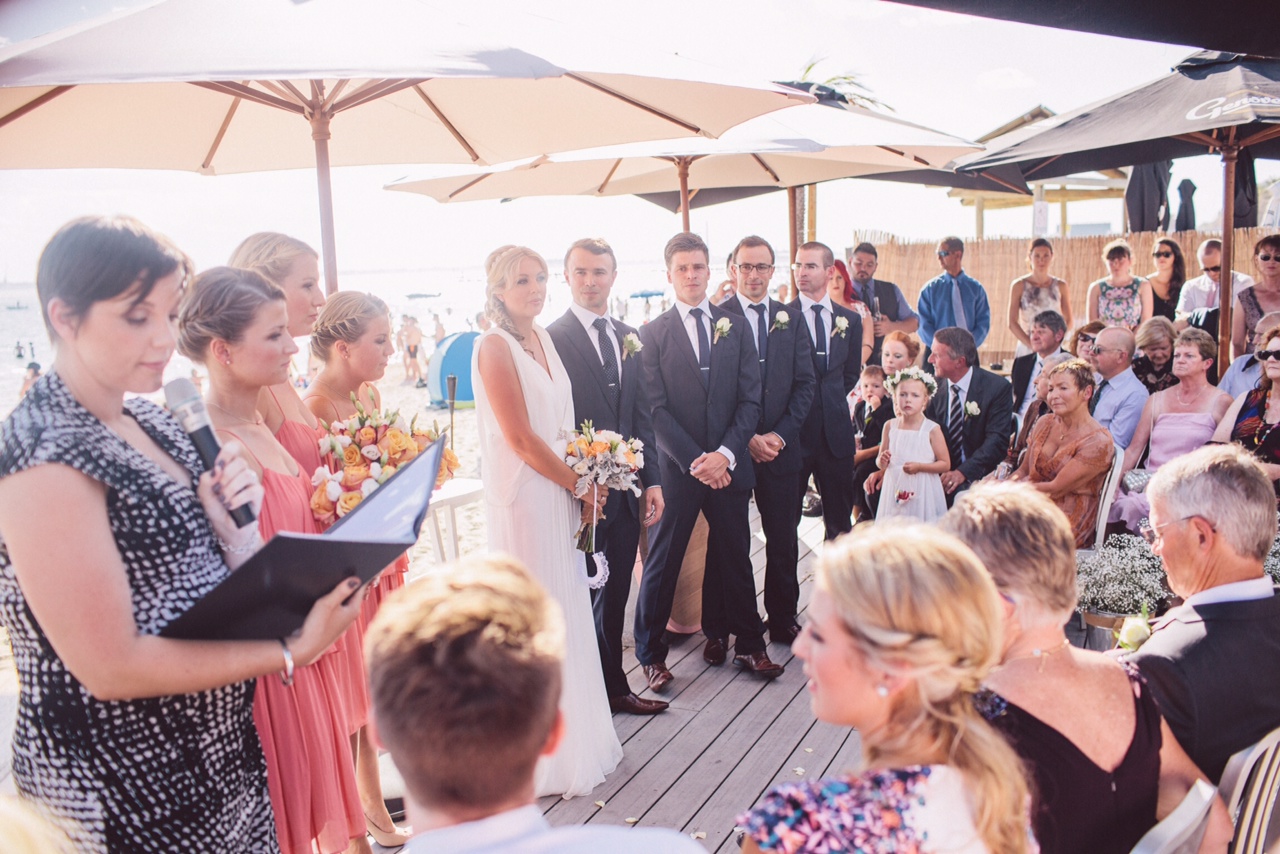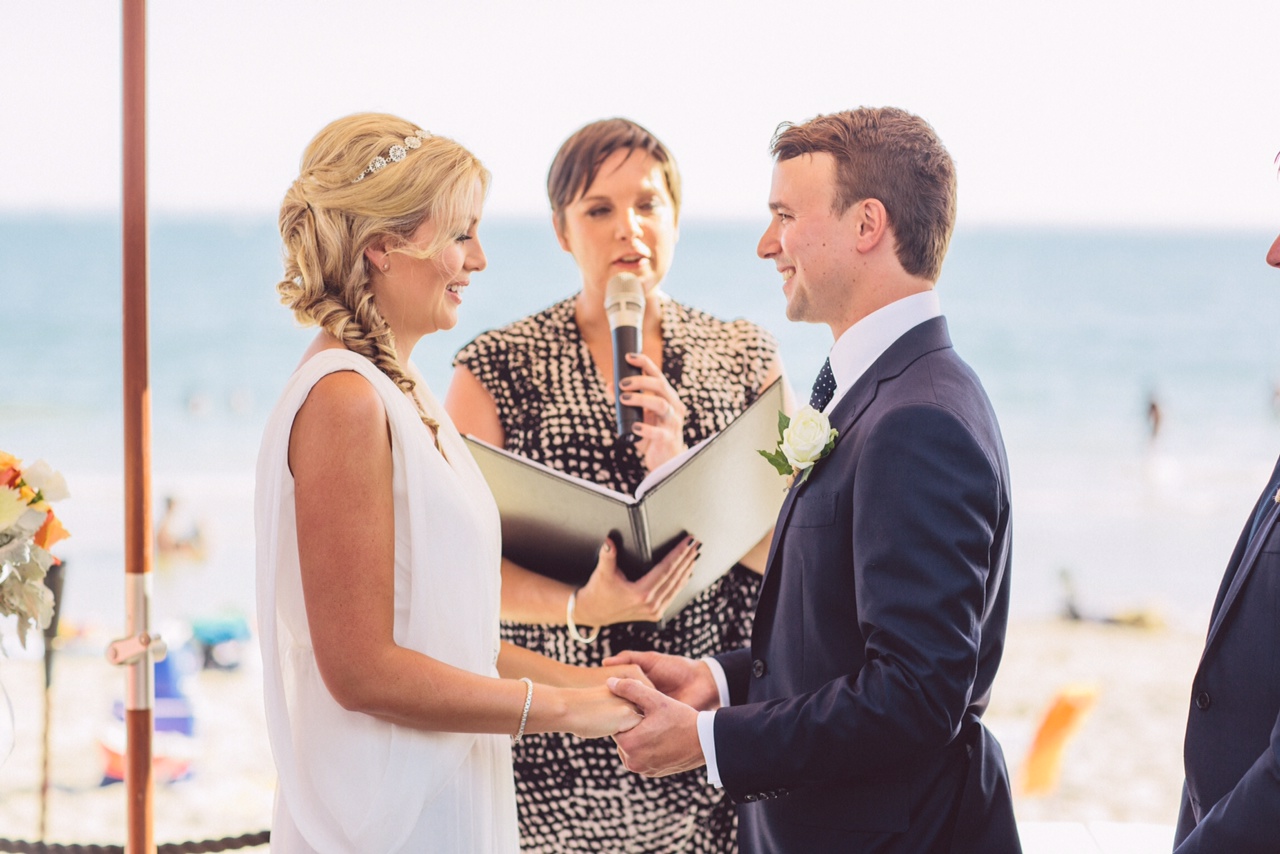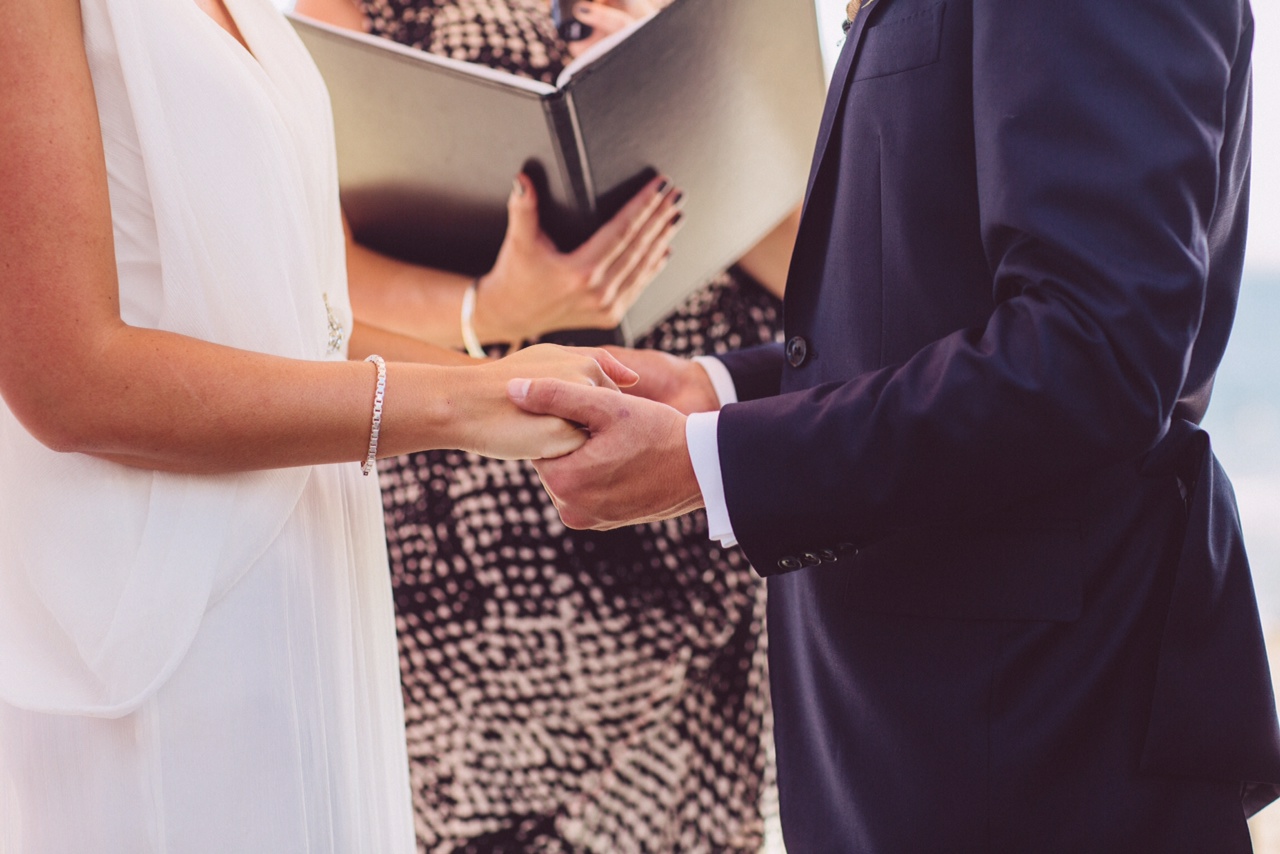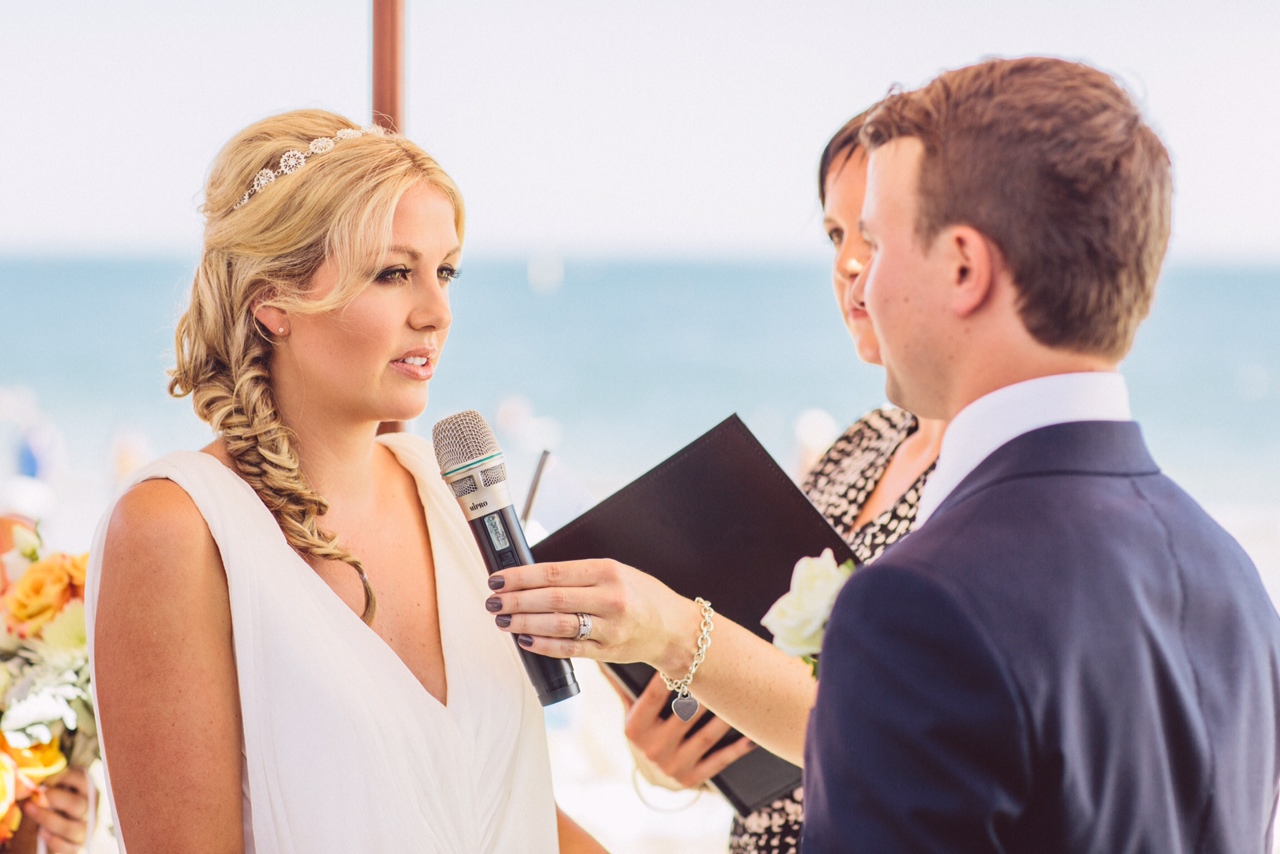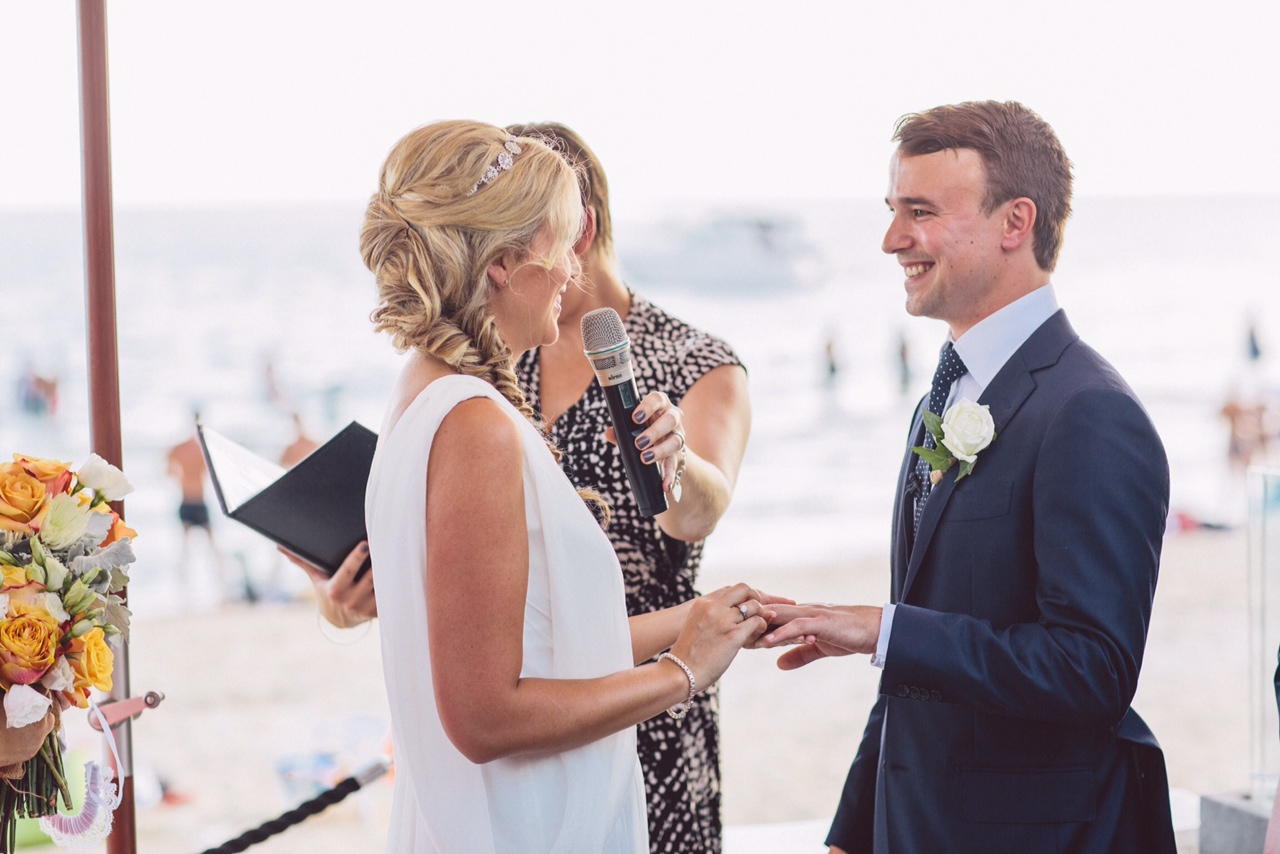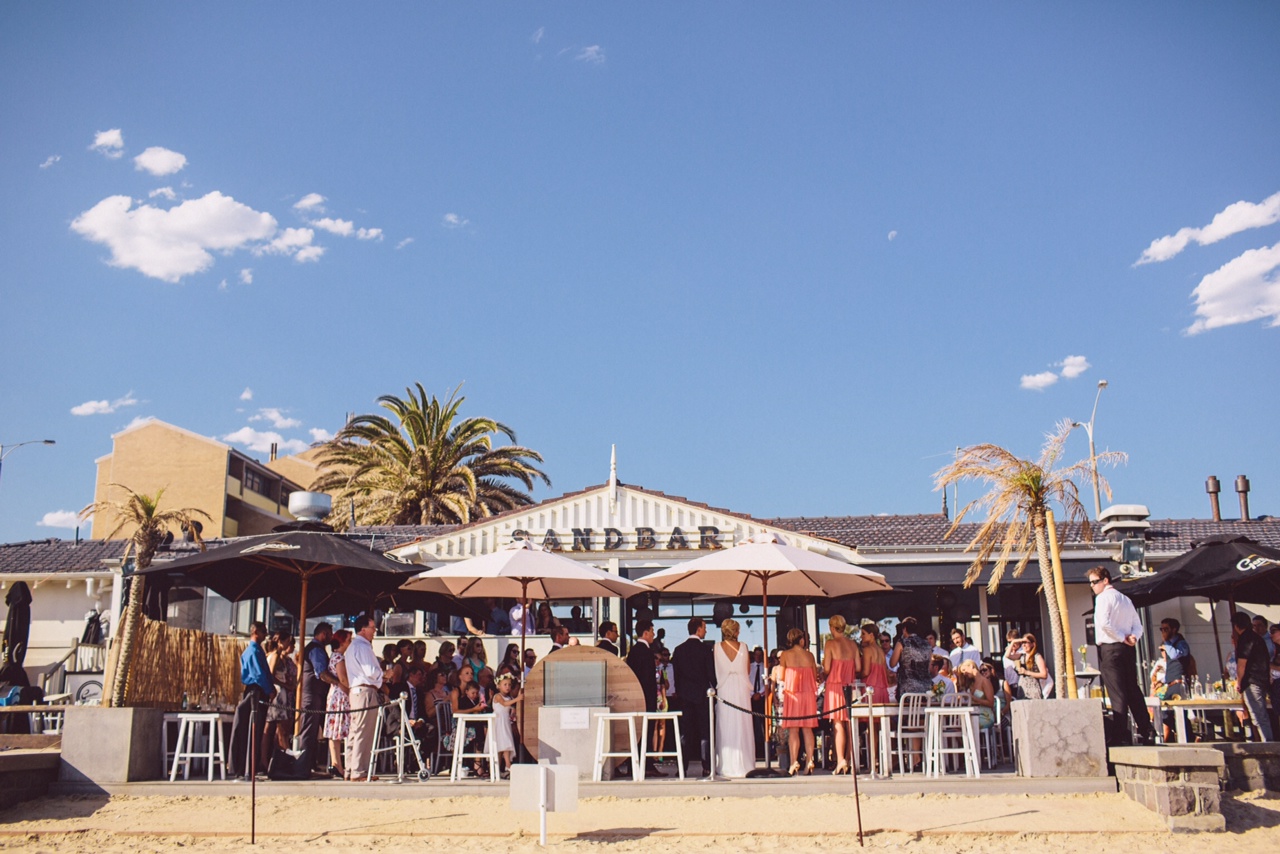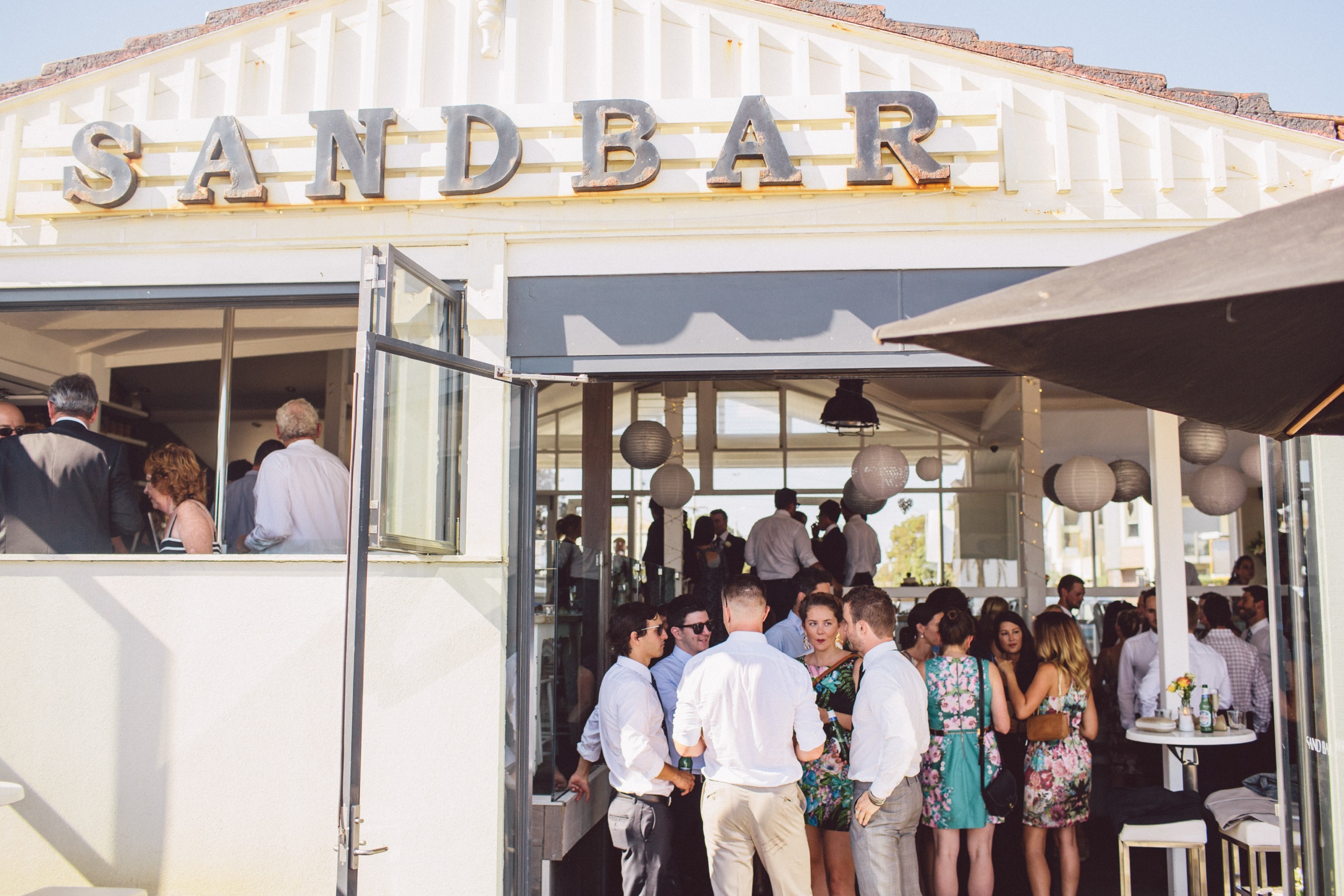 Gorgeous Friends Get Hitched!
It's always an absolute privilege to be asked to officiate a couple's wedding day but it's even more of a buzz when a very good friend asks you to be a part of her big day!
Jane and I met during our first year of university and have been good friends ever since so I was super excited when she asked my to be a part of her and her lovely fiancé, Cade's, wedding day on 8th February 2014. To top it all off they had chosen one of my favourite venues, the Sandbar Beach Café in Middle Park.
As they are such a relaxed and easy-going couple, the process of helping them design a ceremony for their day was a fun one. Their ceremony involved many of their family members including their gorgeous niece and nephews who acted as flower girl and pageboys; I must say they nearly stole the show! I will admit when Jane walked serenely down the aisle on the arm of her very proud Father I was a little overcome with emotion, there is just something really amazing about seeing a very good friend look so blissfully happy and of course stunningly beautiful as she approached the man she loves. They locked eyes with each other and for just a moment it was like there was no one else there.
It was a pleasure to share with all their family and friends the way they met when they literally found themselves sitting opposite each other at work, how they bonded over politics, the West Wing and their mutual passion for sport. Cade also admitted he was quite impressed that Jane was more than happy to have a beer at footy! A very good friend, Sarah, shared a beautiful reading she had written about how Jane and Cade met and became a couple.
Their vows were expressed to each other with such poise and raw emotion; it was an absolute pleasure to be standing with them at such a significant moment in their lives, a true honour.
The party started as soon as they were introduced as Mr. & Mrs. Everyone had a celebratory drink in hand and the rest of the night was a fantastic celebration. It was a blistering hot February day but this didn't stop everyone enjoying the fabulous hospitality put on by the team at the Sandbar, there may have even been a dip in the sea by a few guests to cool off as the night wore on!
Mr. & Mrs. E, I love you guys, thanks so much for letting me play such a special role in your wedding day! Xxx
Photography:
http://www.thewhitetree.com.au/photography/wedding-photography
Venue: